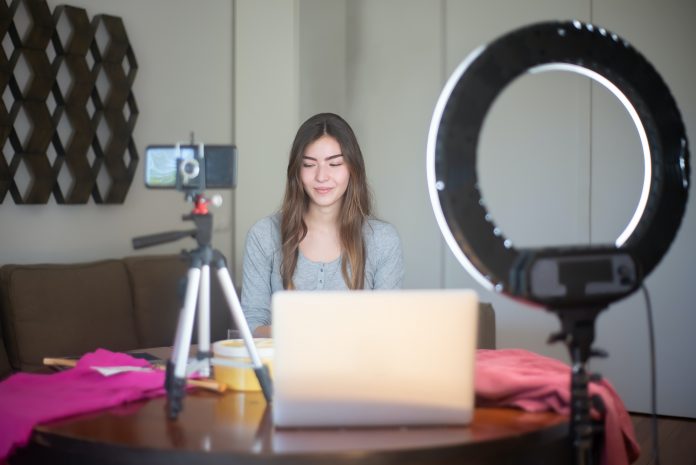 Last Updated on December 24, 2022 by
Choosing the best live streaming platform based on the needs is an important task, even though everyone can easily discover one online. Knowing about the live video streaming capabilities is crucial for choosing the best live streaming platform. You need a trusted live streaming platform with the best features if you want to interact with, draw in, and engage a large viewer base without any geographic limits. What are, however, the essential characteristics of a live streaming platform? This blog will assist you in condensing the list of essential streaming platform features. Before selecting a live streaming platform, take into account the following feature.
Must have features of live streaming online platform
Video CMS (content management system)
Every streaming platform must have a content management system (CMS). It not only makes it easier for viewers to navigate inside the system and creates an ordered atmosphere for all the videos you offer, but it also aids in categorizing all content. People will be able to build a personalized library, find new content, and easily access their favourites thanks to video content management systems. Competitors frequently employ features like categories, tags, rapid searches, user-friendly and straightforward navigation, ratings and comments, voice search, and many others.
Video monetization
Various companies use live streaming services for marketing to increase sales and profit. This procedure is referred to as video monetization. To monetize videos, there are three options: subscription, transactional, and advertising models.
The live feeds and videos are all accessible to subscribers for a set monthly cost.
Viewers must pay to access a specific live stream, video, or package of contents in a transactional or pay-per-view manner.
Finally, the advertising model allows viewers free access to live streams and films in exchange for watching commercials.
Feature to share the content on the social media platform
Nowadays, social media networks make it simple to reach the audience. Due to their increased visibility, social media platforms aid in expanding the reach of video content. Engaging a large audience on social media platforms ultimately results in improved relationships between the brand's followers. It also increases "likes" and "following" and aids in leveraging a brand. Direct posting to the Facebook Feed is possible with some service providers.
Application programming interface for third-party apps
Users can further customize their experiences using API. To change their settings, individuals can connect other tools and applications they frequently use. Existing programs can be easily extended and run by using third-party software or tools that have been specially created for the purpose. Additionally, API provides faster syncing across many platforms and devices that are compatible with streaming services.
Security features
One of the most crucial issues for every business is security. When choosing a video platform for your business, security features like limiting access to specific domains, limiting playback for videos embedded on external websites, controlling playback for shared videos, and keeping internal meetings and sensitive content hidden from visitors are just a few that should be taken into account. The usage of role-based access control is a great approach to manage not just what visitors can see and do on your platform, but also how internal users can manage privacy on their own.
Analytics
Broadcasters and content creators will be able to learn more about their strengths and weaknesses with the aid of basic analytics. These analytics also contain
Statistics on engagement.
Number of viewers
Geographical locations
Amount of data transferred over time
Time spent watching
Revenue over time
The ability to access these attributes may help event planners create better live streaming. Selecting a streaming service provider that provides analytics for live events is crucial.
Customer support
It may be challenging to fix technological problems during your live streaming if you lack the necessary technical knowledge and expertise. Another vital live streaming element on our list of must-have features is 24/7 customer assistance. When a problem emerges, having technical assistance on hand can help the consumers fix it. Many live streaming services provide help through email or discussion boards, but the platform that offers immediate technical support will take care of any defects, risks, or issues.
Feature to embed video content
It is the most common feature of live streaming platforms. For any kind of business or brand, the ability to add video material to the website is essential. It is important to know in advance whether the service provider has this feature because it depends on them to incorporate video content.
White label
Customers can apply their own branding to the player window using a white-label player. Broadcasters or content producers can alter the design, alter the colours, add or delete buttons, or apply watermarks or logos. There are numerous well-known webcast service providers that have this feature. They also offer colour schemes, custom watermarks, etc.
There are many different video streaming service providers available. These characteristics are only a few of the most crucial ones that a webcast services provider can and ought to give. Prior to selecting your live streaming platform, take into account these aspects.
Read more:- A Step-by-Step Guide to Live Streaming Your Event