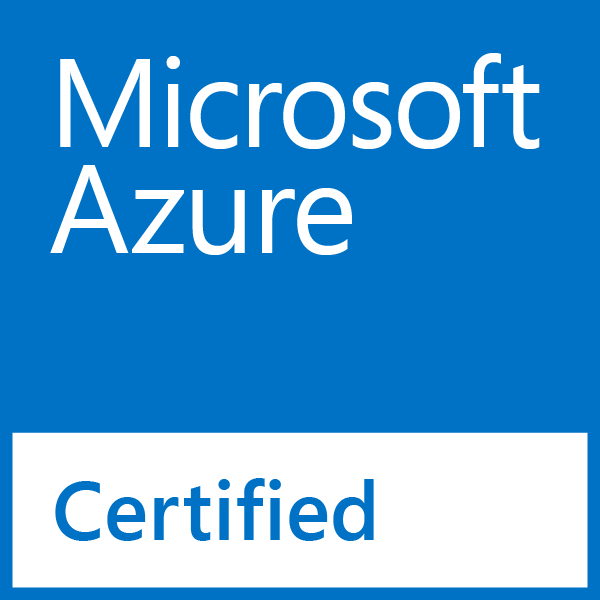 Last Updated on December 22, 2022 by Hammad Hassan
Microsoft Azure is a cloud-based platform for testing, deploying, and developing applications through Microsoft-managed data centers. Customers can use various tools and advice from Microsoft Azure to adopt cloud-based technology more quickly and improve their business outcomes. Because new technologies are released every day, the cloud is more crucial than ever.
Moreover, many graduates find that having Microsoft Azure certifications improves job opportunities in prestigious organizations because small, medium and large businesses embrace cloud computing. Utilizing cloud platforms enables companies to lower operating expenses and lower risk. This certification might be exactly what you need if you're looking for a career path that leads to cloud services. 
Cloud computing benefits businesses and individuals by giving developers and coders the freedom and resources they need to handle challenging tasks. However, you should first complete Microsoft Azure training and earn a certification if you have no prior experience using cloud services. Continue reading to learn more advantages of earning Azure certifications for candidates with a strong interest in cloud computing.
Four reasons to choose Microsoft Azure training
Before using cloud services, you should complete Microsoft Azure Certification training for the following four reasons.
Using and learning Microsoft Azure is simple.
The learning arc for Microsoft Azure isn't as steep as it might be for other platforms because most people are already familiar with Microsoft and the Windows operating system. Features like operational insights and Azure automation will be much simpler to comprehend for IT professionals who have prior experience using Microsoft tools.
Azure can be helpful for businesses and individual developers and has better integration capabilities when compared to some other cloud service providers. And this is why you should get this Microsoft certification for your career.
Career advancement.
You're likely to increase your income by earning your Microsoft Azure certification because most clients and employers value employees who have completed advanced Azure certification training. After all, it demonstrates their expertise in that field, and most employers find it worthwhile to compensate experts with higher salaries.
According to research, candidates who pursue Microsoft cloud certification may earn up to $128,468 annually, depending on their location and job title. Additionally, becoming certified in Microsoft Azure might allow you to work for a Fortune 500 company, which you may have always wanted to do. Many Fortune 500 organizations actively hire qualified experts with Microsoft Azure certifications.
Azure certification cost is affordable.
Azure enables businesses to reduce infrastructure costs like other cloud services. Azure offers a pay-as-you-go pricing model, replacing the upfront costs that companies previously had to make for server-grade infrastructure.
Using this model, small and medium-sized businesses can more effectively manage their IT budgets by only spending money on the services they need. Microsoft Azure enables companies to launch both customer and business apps in the cloud, which helps them save money on infrastructure costs.
Make your resume better with this Microsoft certification.
Your resume as an IT professional can benefit greatly from a Microsoft Azure certification. It shows prospective employers that you comprehend Microsoft Azure and are prepared to take the lead in investing in your education. It can set you apart from competitors with comparable work experience but lack certification.
In contrast, imagine that you are attending a job interview. The same qualifications as yours are shared by 100 job candidates. What makes the employer work with you over other candidates, then? A Microsoft cloud certification is helpful in this situation. You can discuss it in the interview, which will set you apart from the competition.
Furthermore, with an affordable Azure certification cost, you will show the interviewer you have experience with and training in these cloud services—your chances of landing the job increase if you do well in the interview and possess a certificate.
Conclusion
Among the most well-liked cloud services globally is Microsoft Azure. The Microsoft Azure certification is one of the most sought-after in the IT industry for the reasons mentioned above. The Microsoft cloud certification is excellent for candidates without a technical background because it enables you to understand the fundamentals of cloud storage, security, and many other topics.
It will help if you put time and effort into enrolling in Azure certification training and obtaining a certification in this technology to streamline your business operations and achieve new levels of success. An Azure Certificate will make you stand out among the other interview candidates. A great way to demonstrate your Azure expertise is with certifications from reputable organizations. With the right certification, you can improve your skills and increase your chances of landing a job.Azure provides competitive services all over the world. It is the ideal time to profit if you're looking for Azure certifications opportunities.
Apart from this if you are interested to know more about How Much RAM Does A PS4 Have? then visit our Business category.