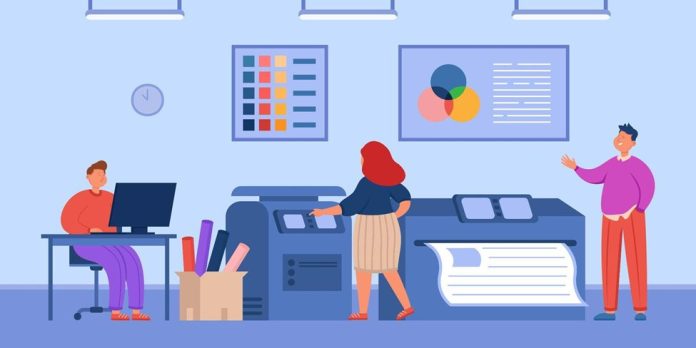 Last Updated on January 1, 2023 by tabraiz579
Web to Print solutions are on an all-time high demand. And why not, digitization is the next big thing in the printing industry across the globe. If we have a look at the stats then the Web-to-Print industry is estimated to grow at the rate of 5.1%. It is expected to earn around $30.5 billion by the year 2023. This is the reason why everyone wants to adopt Web-to-Print. But before you do that, be cautious! There are many pitfalls involved with it that can ruin your dreams of becoming a premier printing business. But don't worry, we have mentioned the top five W2P pitfalls that you can avoid to become a successful print business.
Ignoring Time-to-market
Customers were anyway shifting from the traditional ways of purchasing to eCommerce both in B2B and in B2C. And Covid-19 pandemic acted as a catalyst for this shift. During this time customers wanted info like pricing. However, the salespersons were still sitting in their home offices. This approach won't work if you are looking to start your W2P business in the next one or two years.
You must understand that customer behavior is changing and you must change accordingly to gain an advantage. Customers are demanding an advanced digital printing service along with new sales cycles both online and offline.
Here, you must focus on reducing time-to-market to as minimum as possible. But, ensure not to opt out of a long-term mindset. Do not contemplate your W2P project from a technical point of view. You may reconsider tabula rasa if possible.
Online Customization Won't Work for B2B
Many print business owners believe that when it comes to B2B, online customization is not a valid option. I think those people need to think again. It is understandable that online customization of templates is mostly used by small businesses and families, but it doesn't mean that one can completely ignore this option. There are franchises and corporations that are looking into such solutions for generating new revenues, protecting brand consistency, translation, etc.
You can avoid this pitfall by offering online customization to your B2B customers with a Web to Print solution. In addition, you should make yourself familiarized with existing as well as future customers' needs. You can determine if they need decentralized ordering processes or better control over their brand consistency.
Hurrying into Web-to-Print
As discussed above, COVID-19 acted as a catalyst for consumers shifting from offline to online. This rapid shift caused panic among print businesses as their salesperson became invisible and inaccessible all of a sudden as they were stuck in offices and homes. This made them desperate to establish their online presence.
This desperation and great hurry resulted in building and launching a website without putting much thought into it. Here, one must understand that launching a website is not as easy as starting a car. You must invest a lot of time and energy and proper research and execution.
To get started with your Web-to-Print journey, first, you need to do your homework properly. You need to keep it slow and steady as a robust global eCommerce strategy for your print business can bear fruits for you in the long run. Ensure to keep short and long-term goals involving inputs and feedback from all the departments. You can also think of various workshops that help in identifying customers' requirements, competitive landscape, market changes, etc. Once you figure out all this, then you can go for robust Web to Print software that fulfills all the above requirements.
Choosing the Wrong Web to Print Software
After all the research and homework, the last you would want is to choose the wrong Web to Print software. And there is a high probability that you may fall for this. It is because technology is changing quite rapidly. New concepts and trends are coming in a short period of time. That is why it is important
to choose a Web to Print solution that is packed with cutting-edge features so that it can meet all your complex print business needs. In addition, you can also get the latest plugins that can keep your Web to Print software up-to-date. You can also go for those Web to Print solutions that come with futuristic functionality, user-friendly interface, quick online product design modules, and many more.
Slow and Poor Checkout Process
Checkout process plays an important role for your Web-to-Print business. Here, you ensure that your Web to Print solution can provide fast and easy checkout for the customers, or else you will lose out on many customers.
According to a report by SalesCycle, around 57.60% to 84.27% of customers leave the eCommerce store during checkout. This stat is irrespective of industry verticals. This cart abandonment amounts to $18 billion if we talk from the monetary perspective.
These stats show that customers are looking for a hassle-free checkout experience. You can make their checkout experience better by simplifying the checkout process. For this, you can eliminate unnecessary additional steps. You can also make it multi-lingual to make it easy and accessible for people across the globe.
Payment is an important component of a checkout process. So, it is important that it not time consuming and frustrating for the customer. According to eCommerce experts, around 7% of the customers are lost due to the absence of a payment option. A secure payment gateway is a must and on top of that offering an option of a plastic money becomes a cherry on the cake. By following all the checkout optimization strategies, you can reduce the chances of losing customers during the checkout process. Moreover, this can also increase the conversion rate by 35.26%.
Conclusion
Web to Print solution is a boon for printing businesses across the globe. It helps printing businesses to leverage the digitalization to increase their business productivity and efficiency. However, it is not a cake walk to implement it. There are several factors that one needs to consider before they think about having and implementing a complete Web to Print solution. Here, we have mentioned all those pitfalls that you should be aware of. Considering these pitfalls and challenges and overcoming them with the solution mentioned above will help your Web-to-Print business to flourish.
Apart from this if you are interested to know about Unique Ways to Custom Cookie Boxes then visit our Business category.