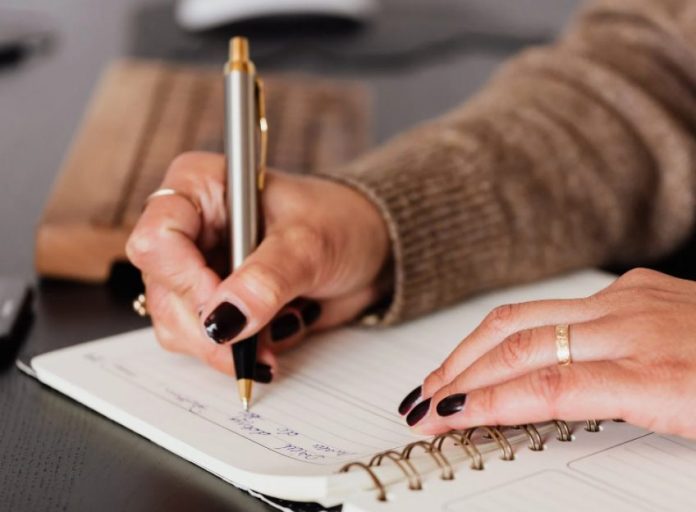 Homework is integral to academic life and holds great value in deciding your grades or classroom accountability. Students are seen seeking guidance with homework help online when they are unable to manage too many deadlines on their own. Submitting homework within time is a great way of letting your teacher know how serious you are and that you are trying your best to meet deadlines.
With the rise of the web and smart devices getting easily available to all, it is no longer difficult for students to get things done by professionals. However, there is no harm in you trying on your own. So, this write-up is all about you getting accustomed to 6 homework tips and essential ideas. But before that, let's have a look into the factors which make homework so much important in a student's life:
A student gets to revise the previously learned topic while doing homework. This leads to a better understanding of the concept and better performance with time. 
When working on a particular topic, students come up with their inquiries. These can serve as a different angle to a particular case study and help learn something new that others were unaware of until now.
Also, parents do get a fair amount of chance to get involved in their child's education by helping them with scheduled homework in class.
With time, students become self-dependent and hone the perfect skills needed to complete a scheduled task on their own. They become better with the organizational part and execution as well.
Submitting homework just in time focuses on the accountability part of a student and helps develop their personality for good. 
When made to work on homework with strict deadlines, students learn the value of time.
So that was all about homework's importance in a student's life. Now let's look at the six tips related to homework that you must be aware of.
Curate a Study Plan of Your Own:
Things get easily done and just in time when you are good with planning. There are a variety of online apps and physical planners available for you to maintain a great schedule throughout the day. Write in your needs and expectations, curate a subject-wise timetable and proceed.
Make sure to complete as many tasks as possible and keep on crossing them down once you are done. When you start to plan at an early age, after a while, it will fetch great results, and you will be able to complete all scheduled tasks in time. But for now, maintaining a self-curated study plan will fetch you informative homework and great grades.
Reach Out to Your Group and Brainstorm Ideas:
We all have a group of friends whom we consider for accurate study sessions and ideas in general. When you are assigned homework in class, brainstorm ideas accordingly. Enquire how your friends intend to get done with the tasks and what their deadlines are.
If all of you are in the same school or class, to be precise, crosscheck the instructions provided and find out whether you are doing everything right. Remember, it s always a practical approach to go slow and steady with the assigned work, rather than getting it done wrong in haste and losing essential grades.
Avoid Procrastination and Distraction
When working on a deadline, you are bound by the clock, and it is essential to keep your mind focused, avoiding unnecessary distractions. Find out a healthy hobby, like reading books or writing something new. Also, you can indulge in mind yoga for a healthy and sound brain.
As per research, students are always found to procrastinate, and this causes them to miss out on scheduled deadlines and lose grades. Set reminders on your smart device and start working on the scheduled homework on time. Take small breaks and relax your brain.
Find Out a Suitable Time and Place At Home
There is always a specific part of the day when your mind is the most active. Schedule and get your homework done accordingly. Plan as per your sleep timetable (night owl/early bird) and decide the rest.
While taking care of so much alone, do not forget to find a well-ventilated but calm place in your home. Where you can just sit and unleash your creative skills while no one interrupts your thoughts. Make this a practice too often, and you will find yourself coming up with ideas with a unique approach.
Exercise Daily:
Exercising daily helps with a fit body and is also suitable for mental health. In addition, it helps eliminate fatigue and laziness, barring you from finishing homework on time. Take at least 15 – 20 minutes out of your day to exercise, and you are good to go.
In case you find it hard or are confused about your daily regime. Get enrolled in a batch by a trained professional and start with the physical activities. This will keep you motivated and allow some much-needed association out of the regular ones.
Seek Professional Guidance Online:
As already mentioned, various professional guides offer assignment help tutoring services online. You can, of course, reach out to them for timely support and meet set deadlines. These professionals are very serious about their services and never will let you down.
The final content is 100% authentic, and you can also seek adequate certificates backing the same. It will keep you safe from future escalation and other controversies at school. The professionals have an unlimited rework policy, and refunds are negotiable.
From all the points raised so far, one thing is quite evident – you must maintain a healthy mind and body to meet deadlines as a student. Also, one must work on concentration levels to execute things better. But how is that possible? Let's find out from the points mentioned below.
Try playing some games that will increase your concentration levels:
Sudoku
Jigsaw puzzles
Scribble
Chess
Complete your sleep cycle:
An average adult must sleep at least 7 to 8 hours a day. A sleep-deprived brain will never be able to concentrate properly; consequently, you will always lag behind the rest in class.
Spend some time in the greenery around:
It is essential for the human mind to spend some time in nature and soak in the beauty of Mother Earth. Research shows that spending quality time with nature has naturally benefitted the human brain, improving concentration levels.
Final Thoughts
Homework is an inevitable part of the academic life of a student. It needs to be fulfilled on time and with utmost dedication. However, there are specific tricks to execute the same on time, and a student should learn those within time.
Author Bio: Anne Gill provides the right type of homework help online. Her guidance is always to the point, and students get to score accordingly. She has also joined the core team of MyAssignmenthelp.co.uk recently as a visiting advisor in internal affairs.
Read Also: The Benefits of an Innovative Approach to Health Science