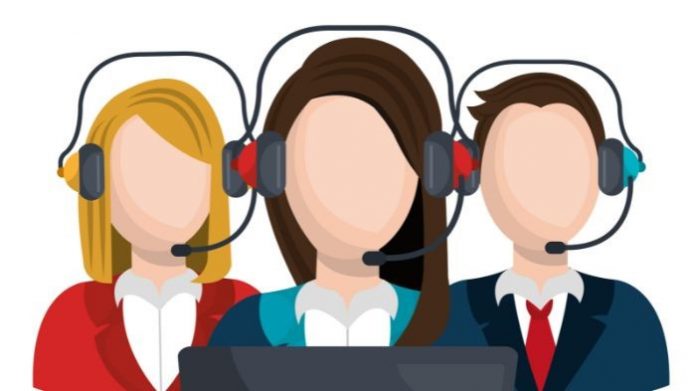 Last Updated on December 21, 2022 by Hammad Hassan
From small businesses to large enterprises, having excellent customer service is paramount. Sometimes, due to excessive and repetitive tasks of the marketing and sales team, they fail to maintain good customer relationships.
A Customer Relationship Management (CRM) comes to the rescue to support the marketing and sales team. A CRM has various features to manage customers' contacts and maintain good communications with them.
To leverage CRM maximally, companies should provide training video sessions for their employees before implementing it. Therefore, they can get optimal benefits from using CRM to expedite the workflow. 
We've compiled some great benefits of CRM implementation, but before that, let's uncover the definition of a CRM briefly below.
What is CRM?
A CRM is a software or online-based tool that intends to manage and maintain connections with prospects and customers.
Some of the main functions of a CRM are to stay connected to customers, manage their contacts, manage workflow, and handle repetitive tasks.
Utilizing a CRM in a work environment will help employees to stay productive. Therefore, they can complete more tasks, which eventually leads to a company's growth.
The Benefits of CRM
As you get the idea of what a CRM is, it's time to uncover its benefits. Let's discover more details below.
1. Store Customer' Information Comprehensively
A CRM helps to store customers' contacts comprehensively and neatly. The marketing and sales team can save customers; name, email, phone number, addresses, and social media.
You can also save their business facts, including their company and position—also, their recent activities, and order invoices. Having the comprehensive contact information of your customers allows you to create personalized messages much faster.
In addition, CRM allows you to categorize your prospects and customers to come up with a focused list. This segmentation helps you create specific marketing campaigns and reach targeted audiences.
2. Efficiently Convert More Leads
If you're looking for help to optimize your lead generation funnel, CRM can be a solution. The tools in CRM allow you to capture any possible interaction with your audiences, such as chats, phone calls, emails, and interactions on social media.
As you know your target audience, you can get their contact information by embedding forms on your websites. Moreover, CRM can also identify top-performing keywords and user activity in social media.
The audience's information can be an excellent weapon for creating personalized marketing campaigns, which you can do automatically in an integrated CRM system.
3. Provide Compelling Reporting
Having a comprehensive data report is vital in any company. Data allows businesses to know their campaign progress and performance, whether their marketing and sales efforts drive results or not.
Data also helps businesses to build the most suitable marketing strategy by identifying the target audience, choosing the best platforms for promotion, or any other necessary tasks. With a bunch of data resources, CRM technology is one of the best in the field.
The CRM system allows you to delve deeper into your data and metrics. You may integrate it with data from other resources, such as Google Analytics, social media analytics, and business software or apps. Moreover, a CRM has dashboards that can showcase your data.
4. Faster Communication and Increase Retention Rates
As the CRM system can comprehensively manage prospects and customers' information, you can build communication efficiently across departments or directly with customers.
Since CRM provides a better marketing and sales funnel, you can fix arising problems quickly and appropriately. Moreover, you can leverage CRM automatization to send emails whenever you have new campaigns.
5. Provide Great Data Privacy
Most CRM has built-in systems that will protect your customers' data. But, you must choose a CRM that doesn't violate the General Data Protection Regulation (GDPR).
Utilizing CRM with GDPR-related functionality will help you avoid problems related to your contacts' data. You can send a notification to your customers saying that you would like to save their contacts and store them in your system.
You can also collect their permission for further communications, such as sending them a weekly or monthly newsletter. Given all the functions of a CRM, you can manage and develop systematic and efficient marketing strategies.
Takeaway
With a broad set of features, a CRM is an effective tool to improve your customer service to maintain good connections with prospects and customers. A CRM is also capable of generating leads and enhancing audience retention rates.
Adjusting a CRM in your work environment is not only beneficial for a company's growth but also helpful for employees. When everything is well-integrated, employees can maintain their productivity. Thereupon, utilizing a customer service CRM in a fast-paced work environment is a wise move for every business.
Author
Andre Oentoro is the founder of Breadnbeyond, an award-winning explainer video production company. He helps businesses increase conversion rates, close more sales, and get positive ROI from explainer videos (in that order).
Twitter: @breadnbeyond
Email/Gravatar: [email protected]
LinkedIn: Andre Oentoro
Apart from this if you are interested to know more about service for promoting graphic videos then visit our Business category.