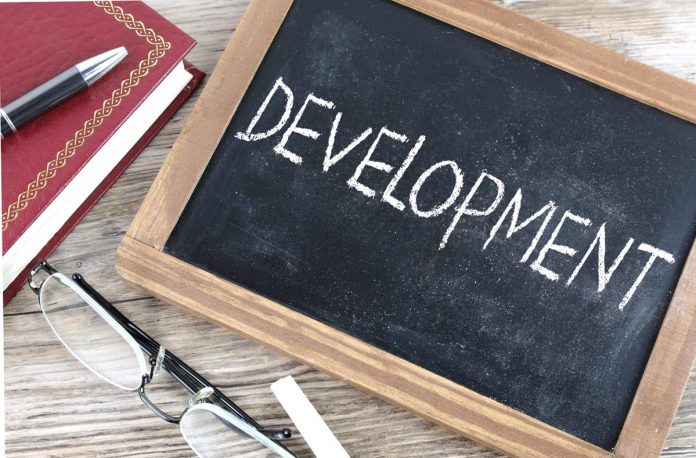 Last Updated on October 17, 2022 by
When McKinsey and Co. did a survey in 2020 and they reported that there are 22% of companies use AI. Businesses are saying that their revenue is increasing day by day and year by year with the increasing use of AI. Thanks to the COVID-19 pandemic investments in Artificial intelligence are also rising.
You may gain all kinds of values and sources from AI. But the approach of a particular business or company's maturity is more important when it comes to implementing the ideas of Artificial intelligence to it.
Business industries need to take AI seriously in order to be on the top of the fortune 500. But unfortunately, these companies and businesses do not understand the severity of the matter at hand.
For the understanding of people here are presented 7 reasons or you may say benefits of AI in business
7 Benefits of AI and business
1. Improvement in speed of business
Businesses are moving fast in today's age, AI will help these businesses to move even faster. AI reduces the time wasted behind the development cycle, AI makes this cycle a little bit smaller.
Time can be saved from design to commercialization. You may also shorten the timeline to deliver better things at the time. Also, your ROI can be improved using Artificial intelligence in your Business.
2. Automation of repetitive task
There are four major tasks you need to perform in order to run your business successfully.
Customer support
Marketing
Finance
Administration
When it comes to supporting the customer, it is considered the ability of a business to accommodate and provide company 100% to their customers. If you really want to foster a strong business-client relationship then you will have to arrange some digital outreach programs and also it is great if you want to use help desk tickets.
How will you be able to do these tasks?
Well, you may use several virtual chatbots, customer intent prediction systems, and multi-channel communication and AI powered tools. There are some popular software packages that may help you with this concern. JitBit Helpdesk, Netomi, Thankful, Bato, and Usher.
Let's take Google, for example, they have all kinds of tools for all kinds of business-related problems such as Google analytics and alerts to AdWords and trends. These tools help create a data-driven marketing strategy.
3. Custom the customer's experience
There are certain businesses that are just interested in the experience of the customer. They keep discovering the way to stand out for their customers and keep optimizing the consumer experience.
For the improvement of responsiveness and AI-assisted conversation machine learning and analytical business, tools can be very helpful. With the help of AI, businesses will be able to track and analyze their sales and marketing data. Artificial intelligence may provide you with the solution to your data-driven business problems.
4. Reduction in cyber security threats
If your business is data-driven then data is the most important thing to your company. Also, the threat to your data is still open, any attacker may take off your data or website in seconds. It may be your competitor who may take you down.
There are various analytical and predictive forms of AI that may help you in protecting your business from hackers and cyber-security attacks.
There is some software that may help you in this domain which is mentioned below. These tools are AI-powered
Darkstrace
CrowdStrike
Vade Secure
VectraAI
Sophos
5. Reduction in Overall Cost
In a company if you use AI-powered tools then it will be beneficial to you because some of the employees will be reduced also the workload from their heads will be reduced. AI-powered tools can help in a way that humans can not also they are so powerful and fast. It will leave no mistake.
The AI tools will be able to maximize the financial profits and minimize the financial losses in your business models using big data analytics.
6. Deep Learning
Deep learning is a subset of machine learning, not artificial intelligence, in this case. It has synthetic neural networks that resemble human brains.
The neural network is a deep learning system that examines numerous data sources and analyses them devoid of the assistance of people. Without requiring any human involvement, the analysis produces an exact result.
Deep learning powers a lot of AI technologies. Face recognition on a smartphone is an accessible example of deep learning. Here are some further deep learning examples.
Conclusion
There are many advantages of employing AI in business. The use of AI in business is only getting started, and there will be more to come. Changes are significant at every level and with new results; start now to prevent making significant changes one at a time. We can quickly analyse data more quickly, avoid many human errors, and avoid repetitious chores.
In the near future, combining AI with traditional methods in any department of your business will set you apart from the competition and win you clients' trust.
You want to use AI in your company to get better results. Numerous software and product development firms can assist you in better integrating Artificial Intelligence in accordance with your business goals.
Add artificial intelligence to your business to win and last a long time with it. Follow the trend or set it.
Author Bio:
Melissa Crooks is Content Writer who writes for Hyperlink InfoSystem reviews, a mobile app development company in New York, USA and India that holds the best mobile app development team. She is a versatile tech writer and loves exploring latest technology trends, entrepreneur and startup column. She also writes for app development companies.