In the ever-evolving world of fashion, staying on-trend can be a daunting task. But fear not, fellow fashion enthusiasts! We've curated a list of the 10 must-have wardrobe essentials for every fashionista. These timeless pieces are the foundation of a versatile and stylish wardrobe. From classic denim to elegant accessories, let's explore these fashion staples that will keep you looking chic, confident, and always in vogue.
1. The Little Black Dress (LBD)
The LBD is the epitome of timeless elegance. This versatile piece can take you from a cocktail party to a formal event with ease. Its simplicity allows you to accessorize and create a variety of looks. Whether it's a date night or a special occasion, an LBD is a fashionista's secret weapon.
2. Crisp White Shirt
A well-fitted white shirt is a wardrobe essential that can be dressed up or down. Pair it with tailored pants for a professional look or with jeans for a casual chic vibe. The possibilities are endless with this classic piece.
3. Perfectly Fitted Jeans
Jeans are a fashionista's best friend. Find a pair that fits you like a glove, and you'll have a go-to item for any casual outing. Whether it's skinny, bootcut, or boyfriend style, a great pair of jeans is a staple for every wardrobe.
4. Tailored Blazer
A tailored blazer adds sophistication to any outfit. Throw it over a dress, jeans, or trousers, and you'll instantly elevate your look. Opt for a neutral color like black or navy for maximum versatility.
5. Statement Handbag
Investing in a high-quality, statement handbag is a must. It's not just an accessory; it's a style statement. A designer handbag can instantly elevate your outfit and showcase your fashion prowess.
6. Classic Heels
A pair of classic heels can make you feel like you're walking on air. Whether they're pumps, stilettos, or kitten heels, the right pair can transform your look from ordinary to extraordinary.
7. Timeless Watch
A timeless watch is more than just a timekeeping device; it's a fashion statement. Choose a style that reflects your personality, whether it's minimalistic or bold. A quality watch can be passed down through generations.
8. Statement Jewelry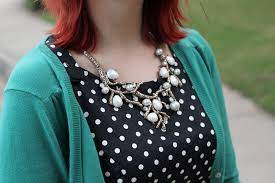 Accessorizing with statement jewelry can turn a simple outfit into a showstopper. Invest in pieces that reflect your style, whether it's chunky necklaces, statement earrings, or bold rings.
9. Trench Coat
A trench coat is the perfect outerwear for transitional seasons. It adds a touch of elegance to your look while keeping you warm and dry. Choose a classic beige or experiment with a pop of color.
10. Sunglasses
Last but not least, a stylish pair of sunglasses not only protects your eyes from the sun but also adds an element of mystery and glamour to your ensemble. Find a shape that complements your face and adds flair to your look.
FAQs
Can I find affordable versions of these wardrobe essentials?
. Absolutely! While investing in quality pieces is advisable, there are many budget-friendly options available that offer both style and value.
How can I make the most of my little black dress (LBD)?
Experiment with different accessories, such as belts, scarves, and statement jewelry, to create various looks with your LBD.
Are statement handbags worth the investment?
Yes, a high-quality statement handbag can elevate your entire outfit and can be a valuable addition to your wardrobe.
What's the best way to style a trench coat?
Trench coats are versatile and can be worn over both casual and formal outfits. Pair them with jeans and boots for a chic look or wear them over a dress for a more classic style.
Should I choose gold or silver statement jewelry?
**5. The choice between gold and silver jewelry depends on your personal preference and skin tone. Experiment with both to see which suits you best.
Can I wear classic heels for long periods without discomfort?
**6. Can I wear classic heels for long periods without discomfort? Invest in comfortable heels with proper arch support to ensure you can wear them for extended periods without discomfort.
Conclusion
Building a wardrobe filled with these 10 must-have essentials is a surefire way to elevate your fashion game. These timeless pieces provide the foundation for a wide range of stylish looks, ensuring you're always ready for any occasion. So, embrace these wardrobe staples, and let your inner fashionista shine.