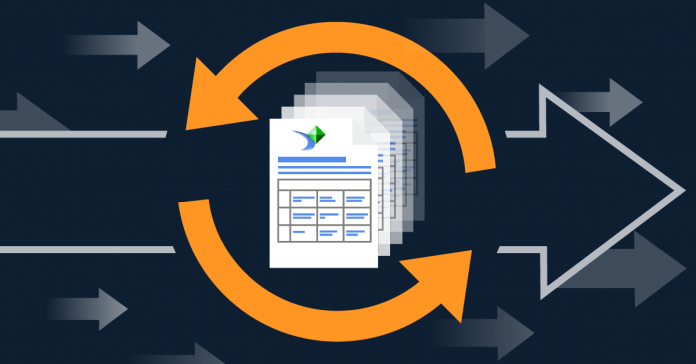 Last Updated on December 21, 2022 by
What exactly is Crystal Reports? Why should you try crystal reports hosting?
Crystal Reports can provide businesses with pixel-perfect reporting. This solution enables organizations to combine data-driven analysis, business intelligence, and decision support.
The tool can analyze multiple data sources and visualize the results in charts and tables. You can combine these tables and graphs into documents and dashboards. Which you can use in either static or dynamic mode.
Crystal Reports is a business analytics application that you can use to generate customized reports from various data sources. The package includes all the major features required for a company to set up a database reporting environment. Including data access, report viewing, report design/formatting, and integration services.
This enables the application to be available to users across the enterprise and to support data reporting from creating the report to upload and execution.
Crystal Reports Advantages
The primary purpose of Crystal Reports is to allow users to pull desired data from a data source and present it in a repeatable and organized manner.
And also Crystal Reports is a dynamic, powerful, land actionable reporting solution that enables you to design, explore, visualize, and deliver reports through the web or embedded in enterprise applications.
Powerful report design
To create highly structured, interactive, and professional-looking reports, report authors have access to a comprehensive layout and design controls.
Developers also have complete control over the report layout and numerous formatting choices to display their data uniquely and consistently.
You can also use custom parameters to filter data in reports by allowing users to enter values or select from a pick list, giving users more flexibility.
Also Read: Capital Smart City Payment Plan
Adaptable application development
Crystal Reports can also integrate data from multiple databases. Allowing users to create reports that do not rely on a single data source, database, or database type (Oracle, MS SQL Server, MySQL, etc.).
Developers can take advantage of cross-platform support for.NET and Java. Crystal Reports generates HTML directly, allowing developers to concentrate on application business logic rather than tedious, time-consuming hand coding.
The separation of app development and report design tasks allows developers to concentrate on application development while report authors focus on report design. In addition, this provides flexibility because many businesses store their data in various locations and on multiple systems.
Management and distribution of reports
Reports are previewed in HTML and published on the web for easy and controlled sharing, allowing for better business decisions at all organizational levels.
In addition, information can be exported and repurposed in various popular formats, including PDF, Excel, and RTF. As a result, the IT group can cent operational reporting management while delegating report authoring to the business lines.
Crystal Reports Integration in Your Custom Business Solution
You've probably realized by now that the Crystal Report server could be a valuable tool in your arsenal. You may be wondering if the implementation process is complicated or if it will necessitate a significant investment on your part.
Its implementation is also relatively simple, as the system is flexible enough to allow it to run through apps and mobile devices.
You may already own a custom software solution for your business that you use to track various metrics and analyze overall performance. You do not have to abandon that solution to use Crystal Reports hosting.
This would be unacceptable to many business owners that have already invested significant resources in developing custom software solutions. It would be very wasteful to have to scrap that.
This tool is also helpful because you can integrate it into your existing software solutions. So there's no reason to abandon your current solutions and waste the money you've already invested. Navicosoft's highly skilled developers can assist you with the implementation phase.
It can assist you in getting started quickly with Crystal Reports integration by allocating the resources from its massive talent pool. This way, you can rapidly take advantage of its powerful features. If you do not have a custom business software solution and would like one developed, Navicosoft can also assist you.
The design of its custom software development services is such that it can modernize your company's operational and financial processes. The goal is to reduce manual tasks and automate processes that would otherwise take a long time.
In addition, a centralized architecture and effective integration with tools such as Crystal Reports ensure that your business workflows and overall efficiency are improved.
If you need guidance with any of this or more, don't hesitate to contact Navicosoft immediately. We will gladly assist you.
Summary
Affordable Crystal Reports hosting is a popular Windows-based report writer solution that enables developers to create reports and dashboards from various data sources using minimal code. SAP owns and develops Crystal Reports.
SAP Crystal Reports is a business intelligence application for individual users or small and medium-sized businesses (SMBs).That works with databases to help users unanalyzed and interpret critical data. Users can create simple reports, but the software includes comprehensive tools for producing complex supports.
Crystal Reports can generate reports from virtually any data source. Formulas, cross-tabs, sub-reports, and conditional formatting aid in interpreting data and discovering essential relationships that would otherwise be hidden. Data visualization tools, such as geographic maps and graphs, visually communicate information to aid in data analysis.
Crystal Reports can be published in various formats. Including Microsoft Word and Excel, as well as via e-mail and the Internet. In addition, advanced Web reporting enables all workgroup members to view and update shared reports within a web browser.
By incorporating Crystal Reports server report processing power into their applications. And web designers can save time while meeting the needs of their users. In addition, support for.NET and Java makes it easier to integrate reporting into applications.
Apart from this if you are interested to know about Selecting a Webhosting then visit our Tech category.