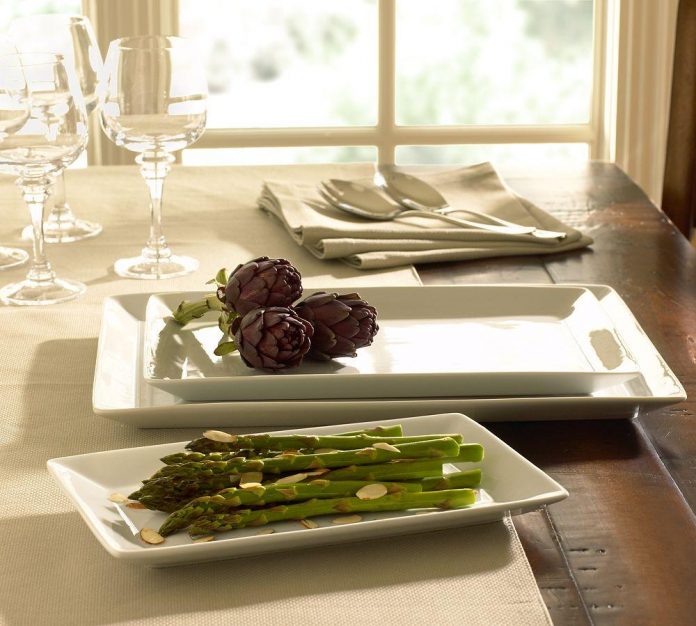 Last Updated on December 23, 2022 by
There are several different ways to present your serving platter. You can start at one point and work in circles. If your food looks delicious and appealing, you may not need to decorate the serving platter with garnishes. You can also use a large serving platter to hold several small dishes full of food.
Stacked plating
Stacked plating is a way to present a serving platter elegantly. While the exact method you use is entirely up to you, some common design principles should be followed. For instance, avoid placing all of your ingredients flat on the plate. Instead, put the moistest ingredients first to prevent them from running. Another technique is to stack asparagus spears neatly. You can also add a quick garnish to your everyday dish to add a pop of colour.
The first step in creating a beautiful serving platter is to make a focal point. A stunning focal point should draw the viewer's eye. Colours, elevation, and placement are all crucial factors in capturing the vision. Remember that people tend to scan your plate from left to right, so your food should be arranged in a way that draws attention. In addition, you should consider the rule of thirds when composing your picture. A rule of thirds is a technique that divides your photo into thirds using intersecting lines as focal points. Make sure the subject is slightly off-centre to create an interesting focal point.
Stacked plating adds height to the presentation and makes your food look larger. It is also a great way to avoid the cookie-cutter effect. Make sure to place your focal point slightly off-centre location, and don't forget the vegetables and sauces. Adding a crisp texture to the base of the plate will also add dimension and appeal to the dish.
Functional garnishes
A serving platter can be enhanced with beautiful and functional garnishes. In addition to adding visual appeal to your dishes, garnishes will also improve the flavour of your dishes. Consider using herbs and other decorative accents to make your dishes more flavourful.
The garnishes that you choose should complement the type of food that you are serving. For example, lemon and herbs can be arranged on a seafood platter to add a yellow tint and enhance the taste. A slice of a cucumber and a lemon can be placed next to the sliced fish on a salad platter.
Sugar is another popular material that can be used to create garnishes. When cooking sugar, it should be around 155 or 160 degrees Celsius. This sugar can then be folded and stretched into different shapes. You can also make balloons and fruits with it. You can also make bubble sugar by pouring the sugar on a particular type of paper and lifting it to form a bubbly effect.
Citrus fruits are also commonly used as garnishes. They provide a natural touch to your dishes and can cut the richness of any dish. Some common citrus fruits include lemon, lime, orange, grapefruit, and blood orange.
Choosing a serving platter
Choosing a serving platter can make a big difference when serving your food. An excellent serving platter will be large enough to hold a lot of food but will not occupy too much table space. When shopping for a serving platter, think about the size and material before buying it. If you're serving a large meal, you'll need a large platter that will hold a lot of food without being bulky and taking up too much table space.
Serving platters made of wood are a popular choice for many people. But wood is porous and will absorb liquids that spill on it. If you're concerned about spills, consider getting a serving platter made of stainless steel. Stainless steel is a durable material that will hold up under high heat and is easy to clean.
Read more:- 5 Ways to Decorate Your Dishes