Last Updated on December 21, 2022 by
Do you love to entertain, but feel like your dishes are a little too plain? Are you looking for some fun and festive ways to dress up your tableware? If so, you have come to the right place! In this blog post, we will be discussing 5 different ways that you can decorate your dishes. These ideas are simple, easy-to-follow, and best of all – they will make your dishes look bright and beautiful!
So, without further ado, let's get started!
Use Colorful Napkins
When it comes to setting the table, napkins are often an afterthought. But if you take a little time to choose the right napkins, they can really help to elevate your table setting. Use color to add personality and interest to your table. A bold hue can brighten up any meal, while a more subtle shade can create a feeling of sophistication. You can also use patterned napkins to add visual interest, or opt for classic white napkins for a timeless look. And don't forget about material! Choose from cotton, linen, or even silk for a truly luxurious experience. Whatever your style, adding a few well-chosen napkins to your table will help make any meal feel special.
Add a Floral Touch
When it comes to decorating your dinner table, there are endless possibilities. In addition to traditional place settings and centerpieces, you can also add a personal touch with a floral arrangement. Fresh flowers are always a beautiful addition to any table, but you could also use silk flowers if you prefer. For a more subtle touch, try placing a small bouquet of flowers in the center of the table, or adding a few sprigs of greenery to each place setting. Whatever approach you choose, a little bit of flora is sure to add some extra beauty to your next dinner party.
Use Pretty Place Cards
Place cards are a great way to add an extra touch of elegance to your table setting. You can find place cards at any party store, or you can even make them yourself! Place cards not only help your guests find their seats, but they can also be used to help decorate your dishes. You can use place cards to accentuate the colors of your food, or to add an extra touch of class to your table setting. Place cards are a great way to make your table setting more inviting and stylish, and they can be a great conversation starter!
Draw With Chocolate And Jam
Decorating your dishes with chocolate and jam is a fun and creative way to add personality and pizzazz to your desserts. Whether you use a pastry bag or spoon to create designs, or write names and messages on your treats, this way of decorating is sure to impress your guests. Not only is it unique and eye-catching, but it's also a tasty way to personalize your desserts. So go ahead and get creative with your chocolate and jam – your guests will be sure to appreciate your handiwork!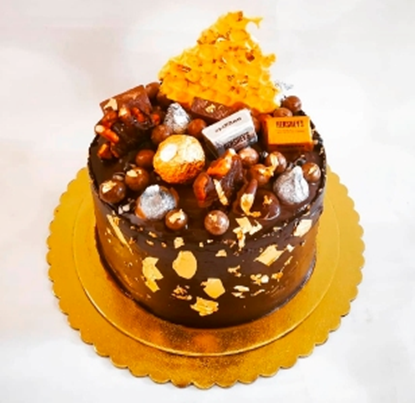 Put On Some Edible Gold Leaf
There are countless ways to decorate your dishes and make them look more appetizing. One way to add a touch of luxury to your desserts is to put on some edible gold leaf. The edible gold leaf is available at most craft stores, or you can order it online. Simply apply the leaf to your desserts with a brush, and voila! You have instant glamour. Gold leaf can also be used to decorate other foods, such as sushi or even deviled eggs. So if you're looking for a way to impress your guests, try adding a little bit of gold leaf to your next meal.
These are just a few of the many ways that you can decorate your dishes. We hope you enjoyed these five tips on how to decorate your dishes. Be sure to try out some of these ideas the next time you entertain! Your guests will be impressed, and your table will look beautiful. Bon appetite!
Apart from this if you are interested to know about Present a Serving then visit our Business category.