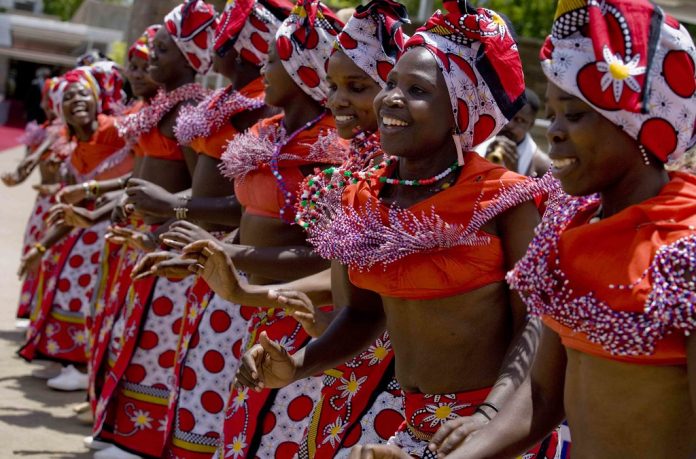 Last Updated on December 24, 2022 by
Back in 2020, when the COVID hit the world, Nistha, now famous by the name Dancing Indian Chef, started organizing her online team building events.
At that time, when people were struggling for sustenance, Nistha came up with a new and unique concept of "Dancing Chef". The results were amazing and it gained appreciation and reputation across the world. Since then, there has been no looking back.
Nistha is famous as the Dancing Chef, as called by her guests. She has hosted multiple corporate events and virtual team-building events. These virtual team bonding events are unique in their own ways. She has gathered teams from different corners of the world. Teams of Google, Amazon, LinkedIn, Facebook, HP, and more than 100+ companies have joined her events to cook and make unique drinks with Nistha.
The Dancing Chef:
Nistha, the Dancing Chef, is the host for the virtual team-building events. Nistha has traveled around 30 countries, and lived around different places in Seoul, South Korea and now she lives in Germany. She has acquaintances from all over the world which makes her understanding, and helps her to arrange the international virtual l team-building events without any difficulty.
The dancing chef was very fun and informative. We booked it for our friend's birthday and Nistha made the whole experience personal, interactive and engaging. There were a lot of personal stories and connections to food and spices. Nistha took the time to ask us all about which spices we wanted to discuss and gave very helpful tips to use them. She made the approach to spices were easy and without fear. Really fun experience and all of the guests enjoyed it.
Mounica, Canada
Uniqueness:
The interesting part of Nistha's workshops are dancing and cooking. People laugh their heart out, they talk, and dance and cook – it all creates a fun and relaxing atmosphere, which is very much needed these days. Also, in these virtual team-building events, Nistha will take you closer to Indian culture and food which is her another distinct feature. Being a NRI, living in Germany, she celebrates Indian festivals like Holi, Diwali with her international clients.
We used Nistha for our virtual company event and it was so much fun. She had such a positive vibe and provided a fun atmosphere with music and dancing. The recipes that we picked were easy to prepare, unique, and very delicious. We all enjoyed the event.
Karmyn
Simple but Unique Recipes:
No matter what the season is, Nistha always comes up with different and unique recipes.
Together with her clients, she makes spiced cocktails and mocktails and spiced warm drinks on Christmas.
Nistha is energetic and fun and was a pleasure to spend an evening with. The warm spiced beverages were delicious and I plan to spice up my hot chocolate with a little chili powder, cardamom, and nutmeg from now on. It was a really good session and my daughter and I thoroughly enjoyed it.
Barbara
Fully Customisable Events:
She has clients from different parts of the world. So, she arranges events as per their time zones. It is expensive in the late hours, but the experience is worth it. In the same way, you can draft your own menu at Corporate party organizer berlin. She arranges events at The Kitty Party as per the clients' choice which includes vegan and non-vegan options, alcoholic and non-alcoholic drinks, and also dietary restrictions are maintained.
This experience was wonderful! Our company hosted two separate events for teammates, one with non-alcoholic beverages and one with. Both were incredible and Nistha was so welcoming and fun!
Katelyn, CO
Entertainment For All:
In these unique virtual team-building events, she makes sure all the participants get involved, in whichever way they want, and from whichever place they like. Some teams involve themselves actively in the sessions, and they dance together, some are too shy to dance, and a few would sit and watch. And some of them join from their kitchens or even from their work tables. To maintain the excitement, she gives glimpses of her kitchen garden and also of the city of Berlin in between the sessions.
Nistha hosted a wonderful event for our team! The recipes were great, and the atmosphere she created was a lot of fun. She was incredibly inclusive of those who were unable to fully participate and instead wanted to listen and learn. I would definitely recommend this to any groups looking for a fun, educational, and tasty event!
Sara
Spending Joyful Time Together:
Nistha has both corporate clients, and families and friends as her clients. She, at The Kitty Party, the team members, families and friends through these virtual team-building events. They dance, watch, cook or not cook or just talk which sets a homely tone and joyful moments.
We had a multi-generational family in several states and one overseas and we all enjoyed the experience. A great way to cook (and dance) together! Nistha kept everyone entertained and we all learned a lot about Indian spices.
Elizabeth, NY
Fun yet Informative Events:
Nistha is the "walking encyclopedia of spices". She makes sure that the virtual team-building events come out informative for her clients.
The Dancing Chef teaches food styling tricks and tips to lift up your regular dishes and make it as unique as possible. You definitely will say goodbye to your favorite restaurants after these virtual team-building events.
Nistha's thoughtfully curated class gets participants moving, thinking, experimenting and sharing. The experience exceeded expectations and was a type of fun I haven't had before. The drinks we prepared were delicious and I gained valuable knowledge about spices/herbs that will positively impact all of my cooking.
Aren, MD
Nistha at The Kitty Party not only hosts virtual team-building events for your teams, but brings out that creative side of yours. You will be amazed after undergoing this unique experience which I am sure you will not get anywhere else!
Read more:- Upgrade Your Kitchen with a Kitchen Hob | Super Asia