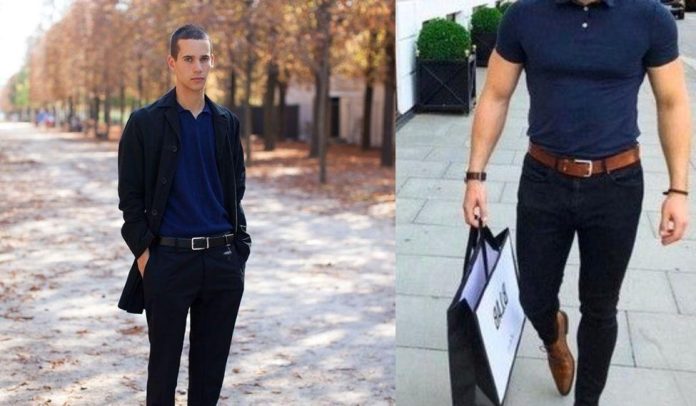 Last Updated on February 12, 2023 by hassan abbas
So many people think black and navy blue can never be worn together, but it can be done. If you are wearing these colors together, then you will have a lot of people questioning your fashion sense. Men are always looking for new trends to follow and one of the most exciting areas is how to mix and match colors. Everyone is aware of the fact that when it comes to color combinations, several rules need to be followed.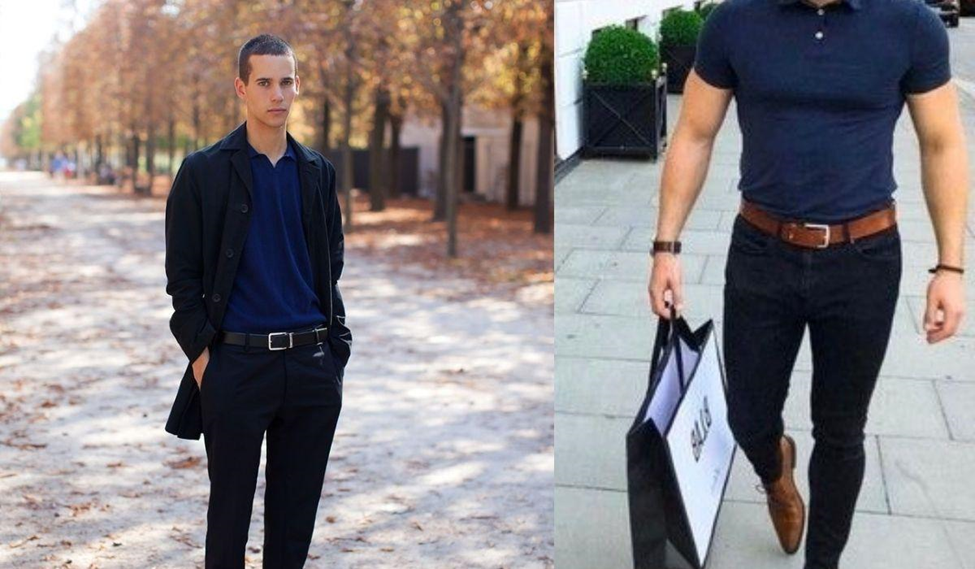 This is where we will examine whether men can wear black and navy together and then suggest some of the best ways to wear these colors together and create a guide that teaches men how to wear these colors together.
Best Ways To Flaunt Black & Navy Together
1. Navy Polo + Black Jeans + Black Sneakers
One of the biggest fashion faux-pas men make when it comes to pairing colors is wearing black and navy together. A big reason for this is because most men think that navy is the darker version of black, when in fact the two colors are very different. Navy is a darker color, but it still has a certain amount of brightness, making it a dark neutral. Black is a very dark color, but it isn't neutral. Pair a navy polo shirt with black denim and black sneakers. This difference in tone makes navy and black look very good together.
2. Navy Jeans + Black Printed Shirt + Black Bomber Jacket
The black and navy combination has been around for a long time. It's a sleek combination that never goes out of style. However, it's not as easy to pull off as it seems. You need to get the right balance of colors to make the combination work. Some of the most stylish men in the world wear navy and black together. One of their looks is navy jeans with a black rajasthani printed shirts and a black bomber jacket. For your flaunt look.
3. Navy Wool Suit With A Black Silk Tie
There is no denying the eternal value of a classic navy suit. A dark navy wool suit with a black silk tie is a timeless ensemble that is as appropriate for a job interview as it is for a wedding or charity gala. It is also the go-to look for an interview. The great thing about a navy suit is that it is a piece that will never go out of fashion. As long as the cut is right for your body and the fabric is of good quality, you can pull it off for years to come. The same goes for the classic black suit. However, not everyone is a fan of black, so this is where the navy suit and black bottom come into play.
4. Put Blue On A Pedestal
Colors are the language of fashion. Some speak louder than others. In the case of men, there is one color that speaks volumes: blue. Whether you're playing it safe with a navy suit or shaking things up with a crisp white shirt and cobalt tie, blue can be your greatest fashion friend or your worst enemy. Of course, acquiring the perfect blue suit or shirt isn't enough. In order to make a statement, you need to put on Pinstripe navy pants with black dress shoes and black button-up or you can choose black co ord sets for men with navy blue denim for weekend looks.
Conclusion:
Wearing black and navy together has been a long-standing tradition for men. It is a classic color combination that adds sophistication and elegance to any man's wardrobe. It is for this reason that men wear black and navy together. If you are looking for new ways to add this timeless color combination to your wardrobe, then continue reading below. We have put together a list of the best ways to flaunt black and navy together.
Meta:
men can wear black and navy together. The color combination looks particularly good when paired with good sense.
Apart from this if you are interested to know more about blue dresses in trend nowadays then visit our Fashion category