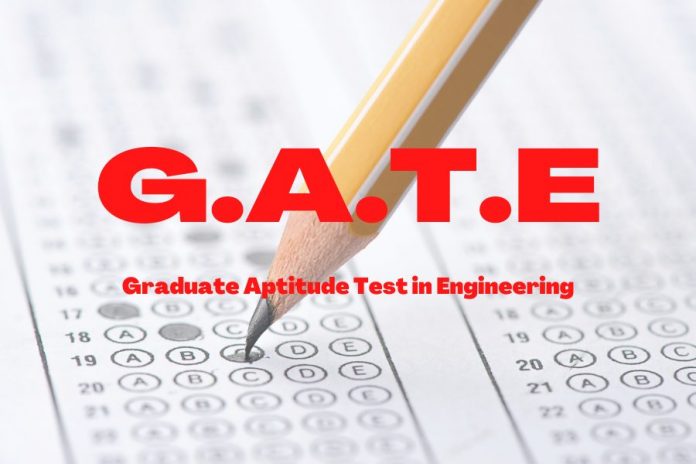 Prepare best for your GATE 2023 examination with Eduncle GATE live classes. GATE is a tough examination and its difficulty level is increasing over the years as more and more students want to get in an IIT and NIT institute.
If you are looking forward to cracking the GATE examination in 2023, you must start your preparations as early as possible. To guide you throughout your preparation journey, Eduncle experts are here to help.
With Eduncle GATE live classes, you can prepare well for the examination on time from anywhere.
Here we have provided the features and benefits you will get from Eduncle's GATE 2023 Live Classes. Have a look!
Features of Eduncle GATE Live Classes
If you want to crack the GATE examination with a good score your preparation should be tough as the exam paper will be.
So, keeping the students view in mind and to help you study in the right direction, eduncle provides its GATE Live Classes with many features, like
590+ Hours of Live Classes
Recorded lectures so that you can access the lectures anytime
High-Quality Videos with Low Internet Usage
Regular doubt-solving sessions
Advanced scheduled classes
Complete course in due time
Study Material in both Online and Offline form
25 Previous Year Solved Papers
5 Previous Year Paper Analysis
Mock test series
The GATE live classes will include not only your subject-specific studies but it will also include the general aptitude section which is common for all subjects.
You can take a course with eduncle according to your need and preference.
To start you can also book a demo class or download a free study kit provided by them.
Eduncle Courses
The courses you can get with eduncle for GATE 2023 Preparation are as follows:
GATE LIVE ELITE
GATE LIVE PRO
You can choose a course as per your preference. Or you can also customize your course according to your need by talking to eduncle counsellors.
The toll-free number to contact Eduncle is 800-355-2211 or you can visit the website here: "Eduncle"
Benefits of GATE Live Classes
Eduncle's Live classes for GATE will be very beneficial for you over other regular classes. GATE Live Classes provided by Eduncle are developed by highly experienced faculty. All the members are highly qualified and experienced in their area.
The study material is also designed and developed by experts from all over the country. The material is short and concise. Eduncle study material will help you understand the basics and exercise questions will give you and idea of approaches to questions.
In Eduncle Study Kit you will get the previous year's questions papers. Solving previous year's papers will help you prepare better for your exam. You can analyze the difficulty level of the exam, get familiar with the exam patterns, and measure the weightage of different topics in the exam.
Also, with mock test papers provided by Eduncle, you can practice your speed and accuracy. Practicing mock tests will give you a sense of an actual exam.
Eduncle App
Other than all the other benefits of eduncle GATE LIve Classes, there is Eduncle's App which you can download from playstore for free.
Here you can solve daily quizzes, ask your doubts and get their solutions instantly, get official exam notifications and stay connected to the student community.
Eduncle app will provide you with all the necessary information you might require to prepare for you exam.
Also Read: 9 tips on how to run a small business
Why Live Classes Over Regular Classes?
Many students have this question in mind as why they should choose live classes over any regular classes in their town.
Also, there are many students who live in areas where quality education is not provided, and to crack the GATE examination, a student needs a proper and standard education platform. And only a few students have the resources to move to big cities.
Live Classes will be the best solution for everyone who wants to study dedicatedly without wasting much time.
Eduncle GATE Live Classes can be accessed anytime and anywhere. And with low internet usage.
So, students won't have to waste their time and money over transportation or preparing notes on their own. Proper study material will be provided by eduncle and the whole material will be delivered to your doorstep.
Conclusion
Eduncle will be the best platform for you to prepare for your GATE 2023 examination. The expert designed study material is short and concise for you to study the right topics. And the live classes with doubt solution sessions will help you understand the basics in an easy way.
So, if you are looking forward to appear in the GATE 2023 examination and want to clear it with good score start preparing with Eduncle GATE Live classes.
You can join India's No.1 Learning Community for Exam. Here you will get doubt solutions for all your exam-related queries with experts from all over India. To join the community, you can download the Eduncle App now.