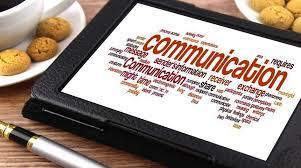 Last Updated on January 1, 2023 by tabraiz579
Fashion communication is a field that is steadily gaining prominence. As fashion houses and brands aim for greater visibility and impact, this branch of the fashion industry is quickly becoming a sought-after career option for many. Especially now, in the wake of the digital revolution, supporting fashion designers by driving their brand awareness is a crucial skill for the industry.
And to tell you just how great of an option a fashion communication course really is, here, we have listed down 8 solid reasons why you should consider exploring this new career path.
1. Benefit from the Immense Scope
You become a highly sought-after professional with a fashion communication course on your resume. From production houses, advertising agencies and fashion photography studios to publishing houses and trend forecast studios, you can take your pick!
2. Work With Professionals
As part of their curriculum, many premium institutes offer their students a chance to work with industry professionals. This helps you understand how marketing agencies, fashion photographers and other fashion communication professionals work first-hand.
3. Hone your Fashion Skills
During a fashion communication course, you learn industry-relevant skills to help you understand concepts of fashion imaging, digital experience, fashion journalism, cinema and the like. And through the modules, you get expert guidance that enables you to polish your fashion skills and make them shine.
4. Learn About the Nuances of Fashion
With study modules encouraging interdisciplinary learning and deep analysis of fashion and its related industries, a fashion communication course provides you with a holistic understanding of fashion as a form of art.
5. Connect With Like-Minded People
When you enrol in a fashion communication course, you work with those who share your love for the fashion industry. And this brings new opportunities for learning and collaboration with your batchmates and professors.
6. Work With Big Fashion Brands
With a fashion communication course on your resume, you become the ideal partner for fashion brands to work with to help gain impact and visibility among the masses. This course enables you to work with the industry's top fashion houses.
7. Learn Digital Skills
A fashion communication professional is required to help brands get noticed and drive sales. And how better to do this than through the internet? To do this, you need to develop the required digital skills, and a fashion communication course will help you do just that!
8. Be A Part of a Growing Field
Fashion communication is at its nascent stage but fast-growing. Becoming a part of a growing industry allows you to explore different facets this space has to offer and find the one that fits you best.
Final Thoughts
A fashion communication course is just what you need to realise the future you dream of. But, just as important as the course is, so is the institution you pursue it from.
To make sure you get the launchpad you deserve, choose Pearl Academy. Their four-year immersive course ensures you strengthen your concepts as you develop your skills to graduate as an industry-ready professional.
Enrol in a communication course today to give wings to your dreams!
Apart from this if you are interested to know about Communication then visit our Tech category.