Last Updated on March 31, 2023 by tabraiz579
Photos are an excellent way to document happy moments. They help us to recollect the good and the bad, from life's most exciting moments to its most mundane ones. A photo booth takes this experience one step further. It encourages people to be themselves in front of the camera.
Photo booths are a fast and fun way to capture memories at your event. They offer guests a chance to be silly, explore their artistic side and strike poses they would never ordinarily get to. The photos will surely be a hit wherever you use your photo booth, whether at a wedding or a corporate event. Here are 10 ways you can use your photo booth at your party.
1. Have Your Guests Dress up
This can be a blast for all ages. Encourage guests to wear costumes that reflect their personalities or cultures. This will add a bit of fun on top of the usual photo booth photography. Use the photos to create a guestbook to be signed, or give all the guests their copies.
2. Allow Guests to Write a Message on a Photo Booth Stamp
Have your guests write down a personal message or quote they would like to share. Print it on a photo booth stamp and stamp on their photos as they exit the booth. This is an excellent way to add something special to your guest's memories and thank them for coming.
3. Let the Guests Choose Their Own Photo Booth Props
You can go with a theme for your event. If you are having a birthday party for a little girl, she may like the chance to choose her fairy wings for her character photos. These props can make your guests feel more connected to the theme of your event. This is an excellent way to encourage creative activity among everyone at your party.
4. Use Professional Photo Booth Models
To add an element of glamour to your event, get a professional photo booth model. These models allow your guests to feel like they are getting the star treatment. Your booths should have professional lighting as well as high-end camera equipment. This will ensure that your guests get the best quality photos possible. When looking for a photo booth for sale, choose a professional one with the latest technology. You want to see vivid colors and high definition in every shot.
5. Use a Photo Booth for an Event Survey
Have your guests answer quick questions about their event experiences while in the photo booth. They can write down a list of their favorite aspects of the party and any questions about it. Everyone will walk away from this booth having shared some time with you and your guests.
6. Use it at a Kid's Birthday Party
You can find photo booths that are specially designed for children. These booths are set up to ensure the child has their own space to explore. This is an excellent way to encourage good behavior and help kids build friendships with each other while they are having fun in the photo booth.
7. Use the Photo Booth as a Warming Station
Everybody can use a little fun warm-up at some point during their event. Your photo booth can be used in this way when the temperatures lower. This will allow your guests to warm up and have fun before the big show starts.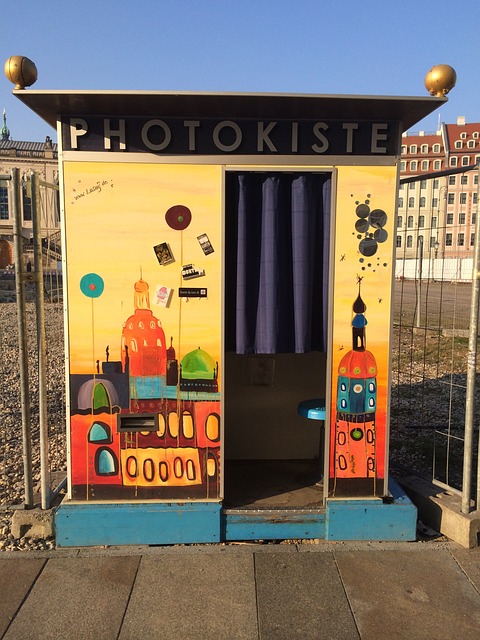 8. Use a Photo Booth to Boast of a Party Success
This is an excellent way to let your guests know how the event went. You can even make it temporary as you finish up your event. Slide the photos from your previous year's booth into your current year. This will allow your guests to relive their entertainment experience and create a festive mood.
9. Use Photo Booth Photos as Party Favors
Customize and decorate photo booth pictures for your guests using stickers and markers. You can use these to create party favors for all of your guests. These will remind your guests about how much fun they had during the event and may encourage them to return for the next one.
10. Get Creative with Your Photo Booth Memories
Set up a photo booth for older guests or any guests who might not have felt like participating in the fun activities of the younger crowd. You could allow everyone to pose as their favorite celebrities or pop culture figures. This will work well if your event is being held in a certain location or if a particular theme may be something everyone likes.
Conclusion
If you are looking for a fun idea to spice up your next event, a photo booth can help you do just that. You can find models that will provide your guests with great entertainment and smiley faces at the end of the day. This will ensure that everyone will walk away with wonderful memories of their time together.
Apart from this, if you want to know about Social Media Promotes Photography Business then please visit our Daily bites category